Overview
ThriveMax is a trusted partner for Indian start-ups and the MSME sector, providing comprehensive support in strategic planning, legal and compliance, training and mentoring, and investor services. Their mission is to help these businesses scale and thrive in a competitive market.
Challenge
The main challenge for this project was to create impactful designs that effectively promoted ThriveMax's services while staying true to their brand identity. Additionally, we needed to generate high-quality leads to drive business growth and increase revenue.
Solution
Our team crafted visually stunning social media posters and promotional designs that captured the essence of ThriveMax's brand. By adhering to their branding theme and colors, we ensured a cohesive and memorable visual presence across various platforms. Moreover, we implemented a targeted lead generation campaign, utilizing strategic ads and optimized landing pages. Through our efforts, we successfully generated over 65 high-quality leads, resulting in a remarkable 3x increase in revenue for ThriveMax. The combination of eye-catching creatives and an effective lead generation strategy helped ThriveMax establish a stronger market presence and assisted numerous start-ups in achieving their growth objectives.
Take a look on creative
Recent Projects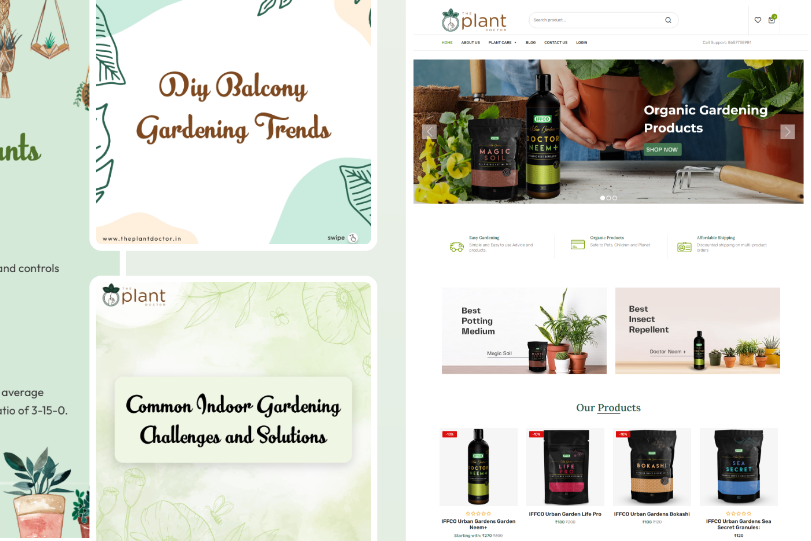 Loreum ipsum
View Project
To improve and bring credible regular kinds of flavors from the chose fixings to the Indian families a flavor enthusiast build up- "The Spicery Shop" which spreads the magic flavors of India.
The magic flavors of India.
View Project